Morning, and happy weekend! It's Paellacue day today, so standby for photos of steadily-decreasing-quality tomorrow for Silent Sunday.
---
On Thursday, I cycled to work then left my bike there overnight and ran home. Then on Friday morning, I ran back into work. This took my running total to 16.5 miles in roughly a 24-hour period – with 7.5 miles of cycling – which is quite a lot for little ol' me.
Still, with paellacue looming with its several-thousand-calorie-strong army, I saw little choice.
Longer runs – even just 9 miles – leave me soooo hungry, and I didn't want to end up sleeping badly on Thursday evening (I can never sleep if I'm hungry) or feeling shaky running on Friday morning.
First off, I made sure I had an extra snack on Thursday afternoon, ready to run: a white roll with peanut butter and a banana. I also drank my standard 2 litres of water.
I also had a "Shapers" bar from Boots. God, they're so dirty.
Seriously, WTF is this? But still – I cannot resist.
Run time. Well, almost. My watch kept me waiting for AGES whilst it tried to find the satellites. Thanks for that, Garmin.
I ran the 9 mile route home, along the Thames and through the parks. I found an equivalent run last Friday really tough, and I wonder if perhaps my pre-run snack wasn't quite right. This week, it was hard, but I didn't have that "I'm going to be sick" feeling for the final three miles. I took my handheld water bottle, but kept it in a side pouch of my backpack. I really struggle with drinking when I run, as just a few sips can leave me feeling really nauseous. I wonder if I should try a diluted energy drink instead. Hmmm.
It took me 1hr20 to run and by the looks of the above and below photos, I couldn't even work a camera afterwards.
Here are my splits:
mile 1 – 9.10
mile 2 – 8.31
mile 3 – 8.49
mile 4 – 8.3
mile 5 – 8.34
mile 6 – 8.47
mile 7 – 8.32
mile 8 – 8.42
mile 9 – 8.44
So perhaps there's the key to not feeling sick – run loads slower than usual. I should patent that; run slower, it will be easier!! Why have I never thought of this before?
Very disappointing, as whilst I am not gunning for speed on my longer runs, I hope to see a gradual improvement as I get fitter and lose some weight. So – FML.
When I got home, I had half an avocado on a couple of Ryvitas as a snack ahead of dinner. Lovely Matthew fed me carbs for dinner, pasta with tuna, ginger and….garlic? chilli? There was a third flavour. Meh – it was delicious.
I took myself off to bed right after dinner, before I had a chance to get hungry again (seriously – it is persistent) and to try to get my eight hours.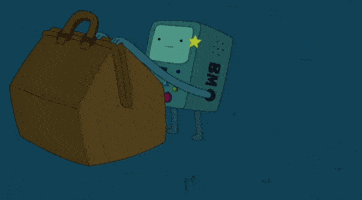 On Friday morning my alarm went off at 6am. I planned to have my usual bagel thin with honey as well as two more Ryvita with the other half avocado. I know, crazy shit. In reality, I didn't feel like I needed all this – so I just had the Ryvita and avocado.
I ran the direct route to work, which is 7.5 miles. I definitely felt more tired than I would normally – but I find this hard to judge as I also knew that I had run 9 miles the night before. Did I perhaps give myself permission to feel "tired"? Was this a little pity party? Tough call. I was also really aware that my hips and knees had grumbled a little bit the night before, and I absolutely did not want to end up injured.
Anyway, I made it – in 1hr06.
Here are my splits:
mile 1 – 8.30
mile 2 – 8.32
mile 3 – 8.38
mile 4 – 8.23
mile 5 – 8.31
mile 6 – 8.28
mile 7 – 8.36
Again, hardly impressive times. Still, coupled with a run into work on Monday, this is the furthest I have run in a week since marathon training 15 months ago. Even running to/from work once a week was proving mentally tough for me (i.e. I would bail and get the train 3 miles in) right up until a couple of months ago. Now it seems if I don't do it twice in a week, I have failed – and then this week I have done it three times. This is fine, but I need to ensure I don't injure myself, and that my base expectation doesn't become unreasonable.
As a reward, I had to queue for a shower. OUTRAGEOUS. Fortunately, always predicting the worst, I allowed for this – so still time to grab that coffee and be at my desk early. #firstworldproblems #hashtagsarentjustfortwitter.
---
Last night, my parents were in town and we had dinner at a pub near mine and Matthew's. We have a heavy weekend of fun (PAELLACUE!) so I tried to keep things light, starting with houmous, olives and feta and then having a squid and chorizo salad for my main. Of course, it wouldn't be Friday without a glass of vino….
Tesco delivered all the food for Paellacue at 10.30pm and I really cannot wait to eat it all. Hmmm, perhaps I should go for another run….