Well, this week was ridiculously short, as we had Monday off for Matthew's birthday, and then left for France on Thursday afternoon. Coupled with existing plans on Tuesday and Wednesday, we basically didn't cook this week. So no My Week in Food.
I did however get my Foodie Pen Pals package!!
This is the first time I've done this, and I think it might actually be the best thing in the whole world.
You can see all the rules and instructions (and info on how to join in) here. Basically you get paired with two people each month; one you send a food package to, and one you receive a food package from. You spend £10 (not including postage) and pick things that are interesting and fun. It covers the whole of Europe so it can be pretty diverse!!
I received my package from Melike in Turkey. She had gathered that I like coffee, and she sent me…..COFFEE!! She is now my best friend.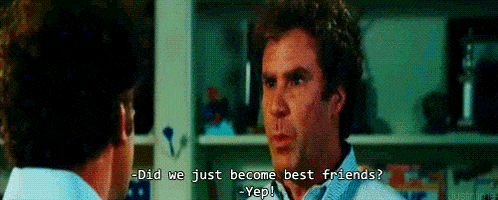 She sent me two coffees which need to be brewed: Kocatepe and Hiscafe. I think this might be a new coffee-making process for me – where you boil it up, but don't filter it. I may do some further investigation before I embark on this for the first time.
Shazali is instant so just needs hot water.
Now every good coffee drinker knows that the only thing that improves a coffee is a yummy treat to go with it. Melike is in the know, and she sent me various sweet items to accompany my coffees.
I think this is a soup, but I am not sure how it's supposed to be eaten (as a meal, as a starter, at a certain time of day etc.). I will do some sleuthing!
The final item sounds quite unusual to my British ears: tavukgöğsü. It is a dessert containing chicken meat. Wikipedia tells me it is considered a signature dish of Turkey, so clearly ignorance is at the helm on my part (especially since I have been to Turkey three times). I look forward to educating myself on this!
As the package only arrived on Tuesday, and I went on holiday on Thursday, I haven't had time to fully indulge. I did take one of the Shazali coffees to work and it was so different from any coffee I have tried before. It had a flavour I cannot quite put my finger on – but it was really good!
I will let you know more about the other coffees when I try them next week. For now, a massive thank you to Melike!!