Day 5 – Friday!
On Friday, we were heading straight down to Sussex – to stay with my sister – from work, so I ran into work (thanks for taking the bags Matthew!!). I had been worried that my hip would play up, but it was feeling loads better by Thursday,and gave me no trouble at all on Friday's run. I cannot describe how happy this makes me.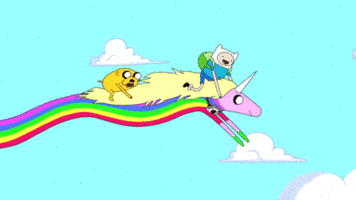 I ran 7.5 miles with average pace 8:22/mile which isn't bad. I find running into London so much easier than running to my out-of-London office. The distance is similar, but I think being around people really helps. There are loads of cyclists, and some other runner-commuters, plus people walking for the tube, to school, waiting for the bus etc. The city waking up really gets me going, and having tall buildings like the Shard and the Walkie Talkie on the horizon gives me something to aim at.
(It's worth noting, as below, I had breakfast before I ran, the wind was behind me, and it is downhill for a lot of it. Let's not dwell on those facts those).
Sadly, my phone has been playing up so is away for repair at the moment. (Hence no decent photos here until it returns to me). I have my work blackberry instead fortunately, but there isn't an Economist app for Blackberry. Booo. Still, I had heard great things about Serial – so decided this might be the time. Yeah, it's pretty great. Easier to follow than I had expected and perhaps perfect for running. Interesting and compelling, but pretty straightforward. I am already wondering what else there is out there which is similar. Can anyone suggest what comes next??
That said, I really should get back to The Economist once my phone is back. I do like knowing what's going on in the world, no matter how addictive high school murder dramas are.
I had a bagel before I ran in, and I definitely noticed I felt peppier than when I run on an empty stomach. Normally I have my Belvita biscuits for breakfast at my desk, at about 9am. Friday, I had my bagel at 6am. This meant for a long, hungry, morning – but it's either/or. I cannot have two breakfasts. I think I would rather feel weak sitting at my desk than partway though a run.
For lunch, I had leftover chorizo & chickpea salad, which was again delicious!
Dinner was in Sussex, for my sister's 30th birthday! She's having a big barbecue for her friends on Saturday night, and had ordered some cupcakes from a colleague of her husbands. Since the colleague works in London and my sister and brother-in-law had the day off, Matthew and I went to pick them after work before we headed down. For dinner, we went to Zizzi, which has healthier menu choices. I love than chain restaurants are starting to do that here. Lots publish the calories of their food on the menu, and have "lighter choices". It really helps. I had a Skinny Pizza Primavera, which had under 550kcal. Annoyingly, they don't have skinny starters or puddings, but they do publish their nutrition online, so I did my research and had the Bruschetta for 141kcal and the Lemon Sorbet for 49kcal.
Of course, it was my sister's birthday – so we had some drinks. Not too many though, as Saturday is the big celebration.
I hope everyone's had a good weekend, and it's not over yet 🙂