I am lucky that both my offices have showers, and both are right by the Thames – just 15 miles apart!
This makes for great lunchtime running. Whilst I don't have time to do a long run, I can easily fit in an interval run or a speedy four miler.
As I am still breaking in new running shoes, I am keen to get in a number of shorter runs this week – so I can get back to the long ones as soon as possible. Yesterday, I took advantage of a gap between meetings to do a four mile run by the river.
I added a banana to my usual breakfast.
When I run at lunchtime, I eat after I run. Otherwise, I would just end up having two lunches. Greedy.
I try to avoid striding around the office in my lycra.
Instead, I pack all my things for running and showering, and stash them in a wardrobe near the showers.That way I leave and return to my desk in full business mode. Stealth.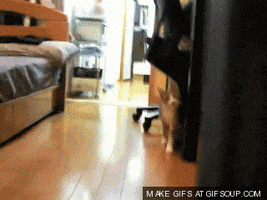 It was lovely and sunny, a great day to be down by the river.
I run about 1.5 miles along the river to a park, round the park and then 1.5 miles back to the office. Perfect!
Gosh, wouldn't it be terrible to live here?
BOOM!
How do you use your lunchtime?
Is it sunny where you are?