Yesterday morning, I did a quick 4 mile run before work. After three miles, my watch told me my average pace was 7:41 minute miles.
This turned out to be lies, as it had my start point wrong. So the run was actually only 4.25 miles, giving me an average pace of 8:07. Hopefully you will skim this bit, look at the image below, and think I'm really fast. I'm okay with that.
Having twigged that it might be my running shoes that were causing my calf pain, I got myself down to to a running shop quick smart.
I have shopped at Runners Need and Sweat Shop before, and like both. Staff are friendly and knowledgeable, conduct a full gait analysis (if necessary) and offer great advice and suggestions. If you're considering buying your first running shoes, I strongly recommend going to a proper running shop. When I got my first shoes, I was worried I would feel silly running in front of experts – like an impostor pretending to be a real runner. I had never even used a treadmill before! But it was so easy, not at all scary, and made a huge difference to my running.
The main selling points for each retailer, in my opinion, are:
Runners Need offers a price match, which has saved me £50 off a pair of running shoes in the past! If you find the shoe elsewhere (including online) for less, they will match the price. You can easily do this on your phone in the shop.
Sweat Shop allows you to swap your shoes within 30 days if you're not getting along with them. So you get to run in them for a whole month, and if it doesn't work out, take them back to the shop and try another style. You can only do this once, but if I'd been able to do this with the Pegasus 31s, I could have saved myself a lot of bother. Sadly, I bought those directly from Nike.
Since I wanted to try something new, I went to Sweat Shop, which is also handily near my work. The sales assistant agreed that the Pegasus 31 was a completely different shoe from the 30, and that it would very likely be contributing to my calf pain. We both mused over why after so many years of the original Pegasus design, Nike essentially terminated it. Still – there is a world of running shoes out there. I will find my new soul mate.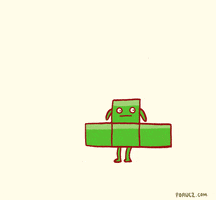 I tried three different neutral shoes, all good replacements for the Pegasus 30. I had a quick run on the treadmill to test each out.
Brooks Ghost 7
This shoe had plenty of room at the front, which is important to me. I get really bad callouses on my toes if my shoes rub at all. This was one of the main selling points of the Pegasus 30s. The shoe was light, but felt pretty sturdy. It sounds silly, but the shoe laces were very thin and seemed kind of stretchy. I wonder how well these would last.
Asics GEL Nimbus 17
These were heavier and sturdier. The description mentions a "snug upper" and you can definitely feel that. As I say, I wanted something wider and looser at the front, as I am prone to callouses if my big toes touch the side of the shoe.
New Balance 1080v5
These shoes were so light it was insane. In fact, it made me worry that they wouldn't offer any protection between my foot and the ground. They felt good, and I love the colour, but I was worried they might not be quite sturdy enough for me.
I opted to go for the Brooks shoes. I have heard great things about Brooks generally, and they seemed like a good lightweight shoe that would give me enough support. Ultimately, the verdict will come once I run in them a bit.
I will let you know how I get on!