I have a huge respect for people who exercise with real weather.
The UK tends not to do extremes, and not much that it throws at me can stop me from exercising outdoors. Snow will stop me from running, and wind will stop me from cycling.
Not only is cycling into the wind hard work, but it can be really scary if gusts hit you from the side. I've been blown about a meter off track before, and clearly this is a big deal when you're cycling in heavy traffic.
Our friend cycled home from Matthew's birthday party on Monday night, and the text she sent me was pretty straightforward: "bloody hell, that was horrendous". You don't need to tell me twice, so despite having had a Monday which rivaled Christmas day for calorie intake, I didn't cycle to work on Tuesday.
I didn't have time to run, so this left me with two whole days without exercise at a time when I could have done with burning off an additional 2,000 calories.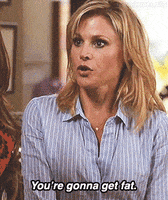 Fortunately, by yesterday, the wind had died down so I was back in the saddle. You can't beat the UK for fast-paced weather changes, and Wednesday was glorious. The weather for our holiday looks set to be pretty fab too. Bring it on!